POST Guide to Levels 1 & 2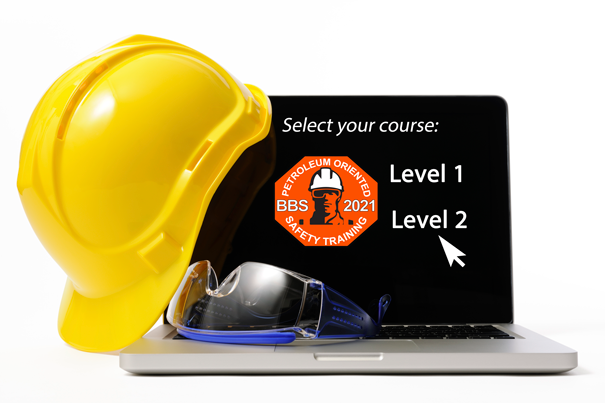 POST offers two levels of the online orientation course – Level 1 and Level 2. Users have the option of taking either level each year. We do encourage however, everyone who has taken Level 1 for more than two years take Level 2.
Many office administrators, health and safety staff as well as management also take POST to have a better understanding of the POST requirements that are expected of their workers on site. We encourage all staff who engage with front line workers to take POST Level 2 to increase their awareness.
POST BBS - Level 1

Course level outcome:
Users will have an in-depth understanding of POST requirements when working in both construction (fenced) and maintenance settings.
Upon completion students should be able to:
Core competencies
Understand their role and responsibility on a job site with respect to POST requirements
Perform Last Minute Risk Assessments
Understand and complete POST documentation
Identify, Assess & Mitigate workplace hazards
Knowledge of basic PPE including inspection and care
Recommended users:
New workers
Indirect users i.e. Companies that may not fall under the category list
POST BBS Level 2
Course level outcome:
Users will have an in-depth knowledge of POST requirements based on a supervisor and/or leadership perspective. In addition, a high-level understanding of POST documentation including the ability to perform Planned Job Observation and & JSA quality evaluations.
Upon completion students should be able to:
Demonstrate core competencies at a higher level
Demonstrate leadership qualities with respect to enforcing site rules and POST requirements
Improved hazard identification and mitigation skills when completing JSAs
Use critical thinking when performing Planned Job Observations & Hazard Identification
Have an increased knowledge of the levels of protection of certain PPE
Recommended users:
Supervisors
Lead hands
Foreman
Workers with POST certification of 2 years or more wanting more in-depth
Companies who are unsure should verify with POST administration office at 1-866-360-6722 or speak to their contractor and/or oil company representative.
If you require the course immediately it is recommended to take Level 1
POST – Company Categories
Architects
Carpentry
Carwash - Equipment Maintenance, Supplies
Cleaning Service
Communications / Telephone / Satellite
Concrete
Cranes
Demolition
Doors / Shutters / Awnings / Overhead
Drafting
Drilling
Drywall
Electrical Contractor
Engineering & Consulting
Environmental Consulting
Excavating (includes Daylighting and Hydro Excavating)
Fire Protection
Flooring
Food & Beverage Equipment
Gases, Air
General Contractor
Glazing
Government / Regulator
HVAC
Landscaping
Lighting
Locksmith
Masonry
Painting Contractor
Paving
Petroleum Contractors (includes sub-categories below)
Tank Installation/Removal
Tank Monitoring
Tank Testing
Equipment Maintenance
Bulk Plants
Cathodic Protection Testing
Piping
Plumbing
Refrigeration
Remediation (includes sub-categories below)
Asbestos abatement
Contaminated Liquid management
Contaminated Product facilities
Soil remediation
Spill response
Roofing
Safety Consultants
Security Systems
Sewer / Water
Siding Contractor
Signs / Canopies
Surveyors
Tank Trucks Maintenance/Inspections
Traffic Control
Utility Locators
Vacuum Truck Service
Waste Management
Welding
Last modified: Saturday, 2 January 2021, 5:42 PM