POST LEVELS 1 & 2
POST LEVEL 2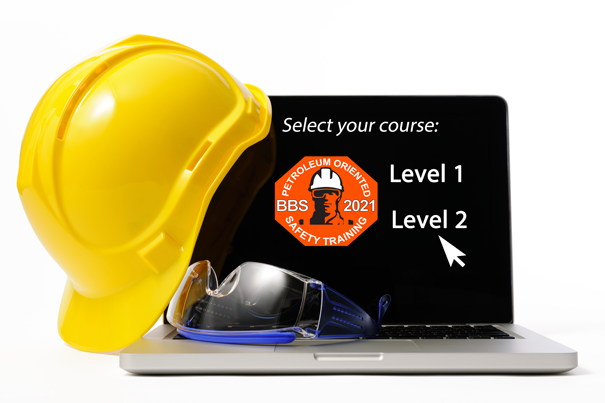 If you have already taken Level 1 previously, you should take Level 2. We also encourage contractors who will be registering their workers that they chose the Level 2 online orientation.
For group registrations: You can select either Level 1 or Level 2 for each employee you are registering. The Group Form is available under the Registration tab.
With POST Level 2 users will have an in-depth knowledge of POST requirements based on a supervisor and/or leadership perspective. In addition, a high-level understanding of POST documentation including the ability to perform Planned Job Observation and & JSA quality evaluations.
Some of the core competencies that will be covered in POST Level 2 include:
Demonstrate core competencies at a higher level
Demonstrate leadership qualities with respect to enforcing site rules and POST requirements
Improved hazard identification and mitigation skills when completing JSAs
Use critical thinking when performing Planned Job Observations & Hazard Identification
Have an increased knowledge of the levels of protection of certain PPE
The recommended users of POST Level 2 would be supervisors, lead hands, foreman/forewomen, and workers with POST certification Level 1 (BBS) of 2 years or more wanting more in-depth knowledge. Companies or users who are unsure can verify with the POST administration office or speak to their contractor and/or oil company representative.
We have created a guideline to help companies determine the level each of their employees should take. The guideline contains the outline of both POST levels as well as the list of service categories that Level 2 users would fall under.
Click here to go to view the POST Guide to Level 2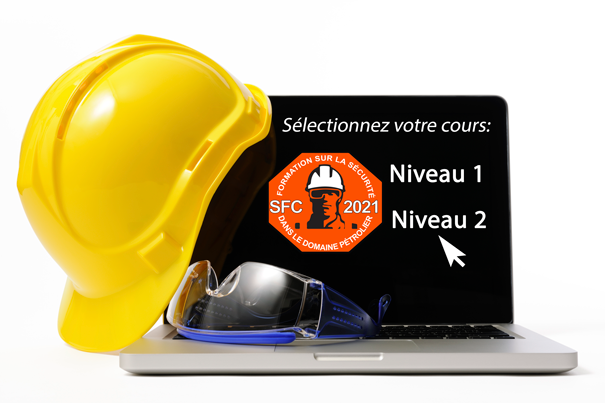 POST NIVEAU 2
Si vous avez déjà suivi le niveau 1 auparavant, vous devez suivre le niveau 2. La formation POST niveau 2 sera disponible en 2017. Nous encourageons les entrepreneurs qui inscriront leurs travailleurs à choisir l'orientation en ligne de niveau 2.
Le formulaire d'inscription de groupe pour 2016 a été mis à jour pour représenter la formation de niveau 2. Le formulaire est disponible sur le site Web POST en vertu de l'enregistrement de groupe
Avec la formation POST de niveau 2, les utilisateurs auront une connaissance approfondie des exigences POST du point de vue d'un surveillant ou d'un dirigeant. De plus, un niveau élevé de compréhension de la documentation POST, y compris la capacité de réaliser des observations de travail planifié et des évaluations de qualité d'AST.
Voici certaines des compétences principales couvertes par la formation POST de niveau 2 :
Démontrer les compétences principales à un niveau plus élevé
Démontrer des qualités de leadership concernant l'application des règles du chantier et des exigences POST
Améliorer les compétences d'identification et de réduction des dangers lors de la réalisation des AST
Avoir recours à la pensée critique lors de la réalisation d'observations de travail planifié et d'identification des dangers
Avoir une meilleure connaissance des niveaux de protection de certains EPI
Les utilisateurs recommandés pour la formation POST de niveau 2 sont les surveillants, les chefs d'équipe, les contremaîtres, et les travailleurs disposant d'une certification POST de niveau 1 depuis 2 ans ou plus, ou qui souhaitent acquérir une connaissance plus approfondie. Les entreprises ou les utilisateurs qui ne sont pas sûrs peuvent vérifier auprès du bureau d'administration POST ou communiquer avec leur entrepreneur ou représentant de compagnie pétrolière.
Nous avons élaboré des lignes directrices pour aider les entreprises à déterminer le niveau de formation que chacun de leurs employés devrait suivre. Les lignes directrices contiennent les éléments principaux des deux niveaux de POST ainsi que la liste des catégories de service qui concerneraient les utilisateurs de niveau 2.
Lien vers Guide POST au niveau 2
Last modified: Tuesday, 3 January 2023, 10:50 PM